The Holiday Of A Lifetime in the beautiful Loire Valley - Brighton
Tuesday, 26 October 2010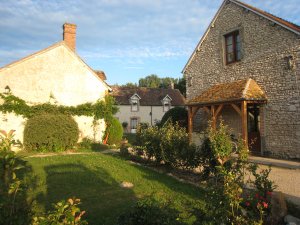 Contacts

mimi
Item description
Win a two week holiday every year for ten years and donate to charity.
Win this two-week holiday for ten years in the idyllic setting of La Gaucherie, in one of his luxurious gites. Here you can simply relax, swim in the pool, fish in the lake. Or, you can use La Gaucherie as a base and tour the area and visit the many chateaux and the vineyards, which the Loire Valley is famous for. There is something of interest for everyone, both young and old. Most important though it is hoped that this venture will raise even more funds for the worthy cause of the LHSF, which is an international, music-centric cancer charity dedicated to providing support for cancer centres, and inspiration to those affected, throughout the world.
Launched in early July so you can now enter this competition, and at the same time support the Love, Hope and Strength Foundation. Access to the competition is via its dedicated website www.lagaucherieholidays.com
or alternatively go to the sister site www.lagaucherie.com and book a holiday anyway!!